The oldest online casino


14 April 2012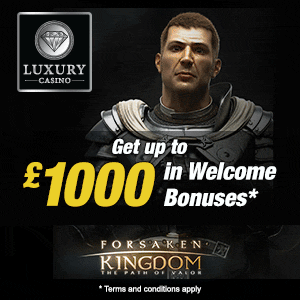 The earliest
online casinos
first started appearing back in the mid 90's and there has long been debate over who was actually the first ever online casino. You can land on the homepage of several leading online casinos and you will find the sentence "the oldest online casino" or words to that effect, but they can't all be the oldest.
Many people will argue that
Intercasino
were the first, others will tell you that Intertops Casino was the first to launch but then many will point out that
Gaming Club Casino
is the oldest. This section explores the truth behind who is actually the oldest. One thing is for sure though, that both Intercasino and Gaming club are without a doubt two of the oldest online casinos.
If you visit the Gaming Club Casino, you will read the words "1st Online Casino, Est. 1994." This technically makes them the oldest online casino in the world. However, this fact is slightly misconstrued.
According to records, Gaming Club wasn't actually online in '94, but there was however an online casino that was focused towards the South African market and this was known as 'casino.co.za'. This gambling portal only accepted real cash wagers from South African players and the casino that went by this name no longer exists. The services at this online casino were not available for players located anywhere else in the world.
Records also show that this online casino was either taken over by, or renamed to Gaming Club so this is why the Gaming Club Casino may claim to have established as far back as 1994, although a casino with this domain hadn't actually been registered for at least two years later.
The Gaming Club domain was registered in 1997 and they became the first online casino to use Microgaming software and then offer their casino services to the wider online gaming community and not just for players located in South Africa.
Cryptologic's first online casino was Intercasino, which launched in 1996 and they too were an online casino that was accessible to most online players from around the world. To answer who was the oldest online casino, Gaming Club (who are believed to have been operating as casino.co.za at the time) were the first to accept real cash wagers online for a predominantly South African Market, but Intercasino were the actual pioneers to make their online casino services available to the rest of the world.
Even the oldest online casino is still relatively young though. Online casinos didn't keep popping up as often as they do today. This is why we constantly visit each online casino to keep you with up to date with the latest information and also inform you of any major changes that have taken place at any one of these websites.
The oldest online casinos have earned themselves a lot of respect from players and operators for having lasted so long in this constantly changing economic climate that we live in.
Tags:
online casino
,
intercasino
,
casino
,
casinos
,
gaming club casino
,
Posted In:
Online Casinos
,
Casinos
,
Get More With Our Newsletter
Fill out the form on the right to join our CasinoMan newsletter and we'll drop you an email every 2 weeks with the latest blog posts.

We'll also periodically send you other useful gambling articles we publish which will keep you completely informed of the latest offers. This newsletter goes out 1 time per month.

Naturally, we respect your privacy.
Readers Comments
Diyona Joe
- 07 September 2012
"The oldest online casino information is great. It showed the clear picture on its origination. "
online betting
- 27 April 2012
"For example, if the game is played on T shaped pattern, you should complete bingo lines in T pattern. Further, there is another variation called "crazy" pattern. In this case, your T's can be inverted, straight or horizontal. As long as it is a T, you win. Same patterns are called by different names in different places. Before you begin the game, familiarize yourself with the pattern so that you can play with high clarity. Also, if it a new pattern, check your grid before yelling Bingo. Here are some of the popular patterns used in the game of Bingo."