Is Andy Murray Prepared For the Australian Open as Rain Dampens His Preparations?


20 January 2011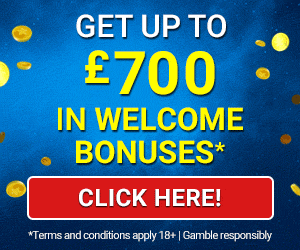 Andy Murray is Britain's number one player and is seeded 5
th
for the Australian Open, but is he prepared enough to play well in the tournament?
Murray was due to play a warm up match last week against Marin Cilic in Melbourne, but as heavy rain fell and cancelled an entire day's play, the whole four day event was totally ruined and it is leaving much speculation over whether Murray will be prepared enough for the big matches.
Cilic, who Murray was due to be up against in the warm ups, was beat by Andy Murray in the 2010 Australian Open at the semi finals. He triumphed his way to the finals, but lost the end match against
Federer
with scores to Federer of 6-3, 6-4 and 7-6.
But in spite of all the rain, Murray still made the most of it by getting involved in the Rally for Relief exhibition the evening before the first day of the Australian Open, to raise funds for the victims of the floods in Queensland.
The rain in Melbourne have been nothing in comparison to what the people of Queensland have had to deal with, but it has seriously hindered everybody's ability to prepare for the open which is usually at a time when the sun is shining.
Murray did manage to get some preparation under his belt in Perth last week when he played at the Hopman Cup, and he has said that practising in the heat has made a huge difference as he played in around 35 degrees in the first few days and managed to do a lot of training outdoors.
Ahead of the 2010 Australian Open Murray did much the same thing, playing an exhibition game at Kooyang Lawn Tennis Club which prepared him enough that he managed to get to the finals. He was hoping to do the same thing this year but it wasn't meant to be.
Murray wasn't the only one whose plans were dampened though, as the three Brits Katie O'Brien, Heather Watson and Anne Keothavong's qualifying campaigns for the Australian Open were also postponed due to the downpours last week.
Murray is set for a really tough open this year, as he'll be up against Soderling in the quarter finals, and if he makes it to the semi finals he is likely to face
Rafael Nadal
or Federer, and both will be tough nuts to crack, especially in such a huge championship.
But Murray remains confident and is ready to learn on his feet, as he plans to analyse his rival Karol Beck on the court on Tuesday 18
th
January who he has never played before. He dismissed the idea of asking other players for advice against Beck, and commented " I haven't spoken to anyone that has played him", and also confirmed that he has not practised with him either.
One thing is for sure – the match against Beck will be an interesting one indeed, and it will be fascinating to watch him learn as he goes.
Tags:
roger federer
,
australian open
,
andy murray
,
marin cilic
,
melbourne
,
Posted In:
Sports Events
,
Get More With Our Newsletter
Fill out the form on the right to join our CasinoMan newsletter and we'll drop you an email every 2 weeks with the latest blog posts.

We'll also periodically send you other useful gambling articles we publish which will keep you completely informed of the latest offers. This newsletter goes out 1 time per month.

Naturally, we respect your privacy.