How much was really wagered over Euro 2012?


15 August 2012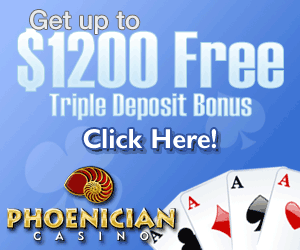 The following section takes a look at
Euro 2012
and tries to find out how much was actually wagered during one of the most important events on the football calendar. This football tournament was comprised of 16 of the best European footballing nations and it began on 08 June, 2012.
The Euros (as they are otherwise known) is a popular footballing event that is second only to the World Cup. The actual final between Spain and Italy was held more than two weeks later on the first of July, but exactly how much cash was wagered during this period?
According to expert analysts, there was a staggering £508M (approximately USD$800M) taken in bets form British bookmakers up and down the country as well as from online gambling portals.
This huge amount is ten times more than what the same experts believe will be spent over the two weeks of the
London 2012 Olympics
(£50.8M/$80.0M). It has become so much easier for the average gambler to place a wager online, especially with the boom in reputable and licensed online bookmakers that have appeared over the past five to seven years.
The main reason betting online has become so much more convenient is because there are now so many platforms that make this possible. Punters can now log-in to their favourite online bookmaker from their PC, laptop, mobile phone, Tablet or other similar handheld device.
Just ten years ago, online gambling was still in its infancy so many punters still had to make do with visiting their local high-street bookies, if they could be bothered. Now all you have to do is switch your system on and place one of millions of bets that are regularly available. During the Euro 2012 tournament, each individual event had numerous markets for players to choose from and also a plethora of special bets were on offer.
This £508M was just the total amount that was estimated to have been wagered in the UK. This figure will rise much further when you take into consideration bets that must have been taken by bookmakers that focus towards the US market, the Canadian market, the Australian Market, the South African Market and even the wider European market.
One can only estimate at how much was really taken in real cash wagers around the world during this three week period. Gamblers were placing bets on out right winners of the tournaments prior to the event starting. However, most of the bets were taken on a match-by-match basis.
In-play betting
alone would have taken millions in cash wagers. Certain markets would have been available for bettors such as: the minute of the next goalscorer, the halftime/fulltime score, the minute of the next header, next throw-in, next corner kick and various other in-play markets. These in-play markets are often too irresistible for the average punter to miss out on.
There were also a lot of shock results throughout this tournament, which could have only meant one thing. Apart from Spain, the only real winners of this tournament were the bookies themselves. For example, after Germany's flying form, nobody could have expected them to be beat by Italy 2-0 in the semi-final, plus other similar shock results would have meant the bookmakers around the world would have had a very profitable Euro 2012.
Tags:
olympic
,
in-play betting
,
betting
,
euro 2012
,
gambling portals
,
Posted In:
Online Gambling
,
Gambling
,
Get More With Our Newsletter
Fill out the form on the right to join our CasinoMan newsletter and we'll drop you an email every 2 weeks with the latest blog posts.

We'll also periodically send you other useful gambling articles we publish which will keep you completely informed of the latest offers. This newsletter goes out 1 time per month.

Naturally, we respect your privacy.
Readers Comments
john everitt
- 16 August 2012
"It is people's money and they should be free to use it in whatever way they wish. Be it on a wager or in stocks and shares, reaping the rewards or sorrows. "

Casino of the Month
Each month we give special recognition to an online casino which has excelled. This month our online casino of choice is:
Vegas Casino Online
BONUS: 20% bonus up to $1000