Tag: super puma ec225
Review of The Eurocopter Super Puma EC225



28 May 2010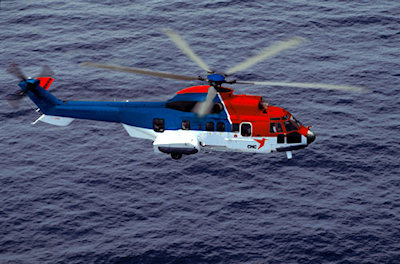 Introduced to the public in 2004, the Eurocopter Super Puma Mk II+ is one of the newer models of the Eurocopter line. The company hasn't been around for a very long time. Eurocopter showed up on the scene in 1992. Today they're one of the larger helicopter manufacturing companies dealing on a global level. They're ranked number-one in the industry in revenues and turbine deliveries.
Eurocopter has headquarters in France, Spain and Germany, and also a number of subsidiaries in countries like the USA, Brazil and Australia. They have dozens of helicopter models on the market, plus many more in production. Although the company isn't very large, employing only 15,600 people, their global reach is astonishing.
The Super Puma Mk II+ is one of the best ever produced by the Eurocopter Group. It's a favorite among nearly all heli enthusiasts and turned heads at the Paris Air Show. The copter is a long-range passenger transport model, and is the next generation in the civilian Super Puma line. In terms of average helicopters, the Super Puma is absolutely huge.