Tag: romans
World's Most Luxurious Resorts - Villa Aminta



28 January 2010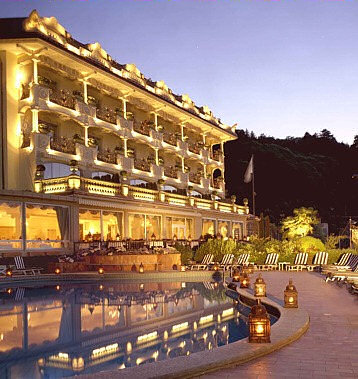 Italy has long been one of the world's foremost destinations for visitors. Whether a person is looking to wax nostalgic on the ancient history of the Romans, Catholicism or even the Mafia, or simply looking for the best cuisine outside of France, Italy offers up a true feast for the mind, body and spirit like no other country in Europe.
There are many parts of this boot-shaped peninsula that keep visitors coming time and again, and when they're there, a nice place to stay is almost a must. For the haughty vacationer, the hotel Villa Aminta is one of the best offered in Italy.
Located in the quaint town of Stresa, the hotel Villa Aminta is the area's diamond in the not-so-rough scenic surroundings. The north of Italy is famous for its Austrian and Swiss influences, and Villa Aminta is in rather close proximity, located on the coastal road that travels straight up to Switzerland. The panoramic views are certainly all-encompassing, and travelers claim that the brisk mountain air is as clean as the waters of the Lago Maggiore are blue.
Tags:
romans
,
italy
,
switzerland
,
mafia
,
lago maggiore
,
catholicism
,
villa aminta
,
stresa
,
zanetta
,
private beach
,
restaurant le isole
,
i mori
,
alps
,
Posted in:
Travel
,
Hotels
, |
Comments (0)
What are your lucky numbers?



27 August 2008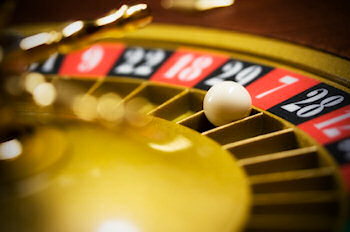 As soon as man stood up and walked, he started to count. Before the idea of "numbers" became part of our basic logic set, objects were just objects. It's a little hard to imagine that if you had two rocks in front of you, you wouldn't refer to them as "two rocks." The two had no significance. But numberless life didn't last for long. As soon as humans got a handle on numbers, they started to give them significant meanings.
Over time, numbers evolved to something more than a counting table. Numbers became mystical. The ancient Chinese are thought to be among the first to give numbers the label of "lucky." In Chinese culture, some numbers are believed to be fortunate or unfortunate. Primarily, odd numbers are thought to be unlucky in Chinese culture, leaving the even numbers to be the luckier. The Chinese believe that good luck comes in pairs.
Almost every culture holds some numbers to a lucky standard. The number 7 has been considered to be lucky for centuries. Though its origins are up for debate, there are many instances throughout history that reference the number 7 and its lucky nature. The Pythagoreans referred to 7 as the "perfect number," stating that 3 and 4, the triangle and the square, were the perfect figures.
Tags:
lucky numbers
,
lucky
,
valhalla
,
agatha christie
,
loki
,
romans
,
pythagoreans
,
the thirteen problems
,
Posted in:
Gambling History
,
Other Interests
, |
Comments (0)

Casino of the Month
Each month we give special recognition to an online casino which has excelled. This month our online casino of choice is:
Vegas Casino Online
BONUS: 125% deposit bonus