Tag: havasu
City review of Lake Havasu City



04 June 2011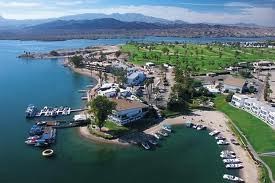 The state of Arizona hosts a variety of cities with good tourist attractions. Lake Havasu City is one of the most popular, and is the largest city in Mohave County. A former World War II Army Air Corps rest camp, the city was established in 1963 as a planned community, and currently has a population of around 53,000 inhabitants.
Lake Havasu itself was created in 1938 when Parker Dam was built in the Colorado River. This followed the creation of our significant lakes such as Lake Mohave (at David Dam) and Lake Mead (at Hoover Dam). Of all of these lakes on the Colorado River, Lake Havasu currently has the highest levels of nitrate and uranium.
The city gain world wide exposure in 1968, when it purchased London Bridge from the City of London for $2.5 million. Over the course of three years, the bridge was taken apart piece by piece and reassembled on the opposite side of the Atlantic from where it originated. The whole operation cast a further $7 million and since it's opening in 1971, has become a major tourist attraction.