Tag: david copperfield
Worlds Top Resorts - Musha Cay



12 December 2008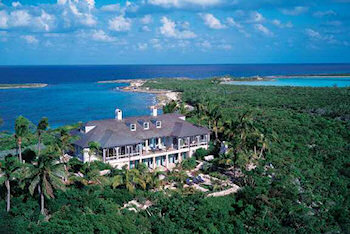 It doesn't matter where you live, when you think of a vacation, the Bahamas have probably crossed your mind. No where else in the world can you find such beautiful views, pristine waters, and luxurious places to stay. For example, Musha Cay resort, located in the heart of the Bahamas, is considered to be the prime location for all vacationers. However, with its incredible price - which makes it the most expensive place to stay in the Bahamas - the dream is never realized for most, and their stay at Musha Cay gets chalked up to another champagne wish and caviar dream that never came true.
This lush and secluded resort is a hotbed for the rich and famous. From seasoned Hollywood royalty like Harrison Ford to the newest of newbie Wall Street upstarts, Musha Cay has a reputation of decadent elegance. If you can afford the tab, this beautiful resort is the idea location for anniversaries, family reunions, Christmas and other holidays, or simply a great way to find a summer-like atmosphere year round. This Exuma Chain wonderment is an "anytime" choice.
Musha Cay is located on the coast of a 150-acre island, full of unspoiled habitat. The white-sand beaches and sky blue waters are a feast for the eyes. Musha Cay employs a full-time staff of 30, well-qualified members who cater to a guest's every need. The resort can hold up to 24 guests.
The Number One Illusionist of all time is David Copperfield



04 October 2008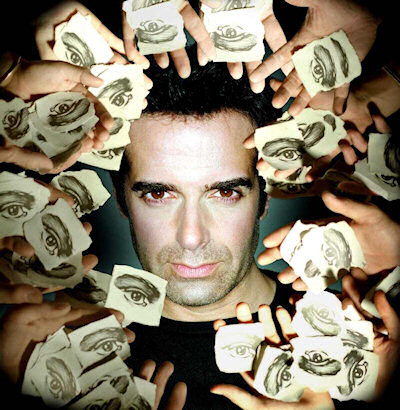 Before Chris Angel and David Blaine came along with their edited for TV magic, David Copperfield reigned supreme as the top illusionist in the world. This master magician has made the Statue of Liberty disappear - enough said.
He plays 500 shows a year and constantly tries to top himself. David has been playing Las Vegas for years, and his magic show always prevails as one of the top entertainment destinations, not only in Las Vegas, but in all of America.
He is hailed by both fans and critics alike as the greatest illusionist of all time. If you've never seen David Copperfield perform, there's no better time than right now. The man has walked through the Great Wall of China, flown through the air, and even made audience members disappear. He's truly one of a kind.
Of course, he can't recreate every televised trick for the Vegas audience, but he does demonstrate similar and equally impressive illusions by using objects a bit more suitable for a stage setting. For example, Copperfield pays homage to his Great Wall walk-through by using a large sheet of metal and effortlessly walking through it.
Tags:
las vegas
,
david copperfield
,
statue of liberty
,
great wall of china
,
illusionist
,
magic
,
death saw
,
Posted in:
Casino Entertainment
,
Las Vegas
,
Biographies
, |
Comments (1)