Tag: conservative party
Biography Of Eccentric Nightclub Owner Peter Stringfellow



17 June 2010
The Stringfellows nightclubs and gentleman's clubs in London and Paris are considered some of the top nightlife locations in the world. Many famous celebrities frequent the Stringfellows night spots, and there have even been reports of famous individuals, like Canadian actor Keifer Sutherland, being thrown out for unruly behavior.
These nightclubs are hot spots for the wealthy because of one man, Peter Stringfellow. Peter not only provides a place for the rich and famous to gather, but he himself leads an eccentric and extravagant lifestyle. The multi-millionaire businessman and nightclub magnate is constantly the butt of tabloid rumors and media bashing.
Peter Stringfellow has a Paris Hilton-like relationship with media, in that his outlandish behavior and famous spending sprees are always receiving ridicule from British media. The 69-year-old Stringfellow is berated for dressing and acting like a teenager. He is also a supporter of the UK's Conservative Party – a position that frequently earns disrespect in the mainstream.
Tags:
paris
,
london
,
conservative party
,
table-dancing
,
keifer sutherland
,
100 worst britons
,
mojo club
,
nightclubs
,
Posted in:
Biographies
,
Entertainment History
, |
Comments (0)
The Exclusive and Historic Carlton Club, London



05 January 2010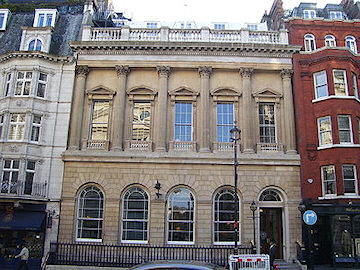 Private gentleman's clubs in London are a big deal and have been for hundreds of years. While other countries like the US have their fair share of private member's only clubs, it is England's rich history that really gives these types of clubs the royalist feel.
The Carlton Club in London claims to be one of the oldest and most elite private Conservative clubs in not only England, but the world. Although its popularity has tapered off significantly since the height of its regard some hundred years ago, the club is still frequented by more than a handful of affluent members. The clubhouse was established for and still used by UK's Conservative Party (political).
While the Carlton Club may be located in the old Arthur's Club location now, it was originally founded in 1832. Tory Peers (the namesake of the traditionalist political philosophy Toryism, not a person), gentlemen and MPs started a private club to chat and coordinate various party activities after their party lost the First Reform Act.

Casino of the Month
Each month we give special recognition to an online casino which has excelled. This month our online casino of choice is:
Vegas Casino Online
BONUS: 20% bonus up to $1000