Tag: broadway
Get Down with the Beat: New York Hip Hop Tours



13 April 2011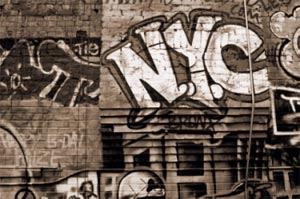 The music world is revived with the upbeat tunes of a new genre in late 1970s. This genre has not only brought about new entries into the music scene but has developed a culture of its own, namely hip hop. The hip hop culture originated from the urban South Bronx in the United States by the African Americans.
The Harlem-Bronx New York Hip Hop Tours provide the opportunity for people to explore and learn this distinct culture; starting at the birthplace itself! The offered tours provide an insight into the basic elements of the hip hop culture; music, dance and art graffiti. There are selections of tours which can be booked through the two main companies; Hush Hip Hop Tours and Harlem Hip-Hop Tours.
Hush Hip Hop Tours have more varieties of tours to choose from while the Harlem Hip-Hop Tours offer just one type of tour which is the "Hip-Hop On. Hip-Hop Off. Tour". One thing in common though, the tours by both companies are conducted by hip hop legends whom are sure to provide a lively tour experience to the crowd.You will sure be entertained by the live DJ and emcees throughout the tour.
A Review of Jubilee! At Bally's Hotel & Casino



11 December 2010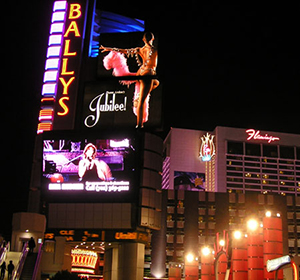 If you're looking for a grand hotel in Vegas,it doesn't get much more grand than Bally's Hotel and Casino on the world famous Las Vegas strip. Vegas, dubbed the adult's playground is the perfect place to get your glad rags on and have a real good time.
And one of the most fun attractions of Vegas is the plentiful shows for all tastes. Read on for a review of Jubilee! at Bally's Hotel and Casino.
Bally's is a gargantuan hotel with 2814 oversized luxurious rooms, each of at least 450 square feet in size. The hotel features a moving sidewalk covered in neon lighting, which transports customers from Las Vegas Boulevard to the entrance.
The hotel has two theatres. One of which, the Zeigfield, is home to the hit show Jubilee! It has been running for just under 30 years and is one of Las Vegas' most popular shows. Choreographed by Donn Arden, this masterpiece will blow you away.
Biography Of Screen and Stage Legend Fred Astaire



24 June 2010
Born on May 10, 1899 in Omaha, Nebraska, Fred Astaire is highly regarded as one of the earliest and most influential celebrity entertainers of the 20th century. His career, spanning Broadway, Hollywood and even the popular charts as a recording artist, is one of the most celebrated in American history.
Astaire was born Frederick Austerlitz to second-generation German and Jewish immigrants. The family had moved to Nebraska due to Astaire's father landing a job with a brewing company. Fred's mother prompted her children to perform as a way to escape the drab surroundings, and Fred and his sister Adele soon started performing their act.
The family returned to New York City soon after Fred's father lost his job. In 1905, the brother-sister act started to use the name Astaire instead of Austerlitz and the duo soon became known as the best child act in the area. After Adele sprung up a few inches taller than Fred, the pair took a break.
Biography Of American Film Icon Faye Dunaway



15 June 2010
Academy Award-winning actress and American film icon Faye Dunaway was one of the most talented actresses working throughout the 1970s. She has starred in some iconic pictures, including Chinatown with Jack Nicholson and Bonnie and Clyde. Dunaway has managed to earn the respect of the establishment, even though she's known for not always playing along.
The actress was born Dorothy Faye Dunaway on January 14, 1941 in Bascom, Florida. Dunaway's life was unspectacular for the most part. Her mother was an average suburban housewife and her father was an Army NCO. After graduating from the University of Florida in 1962 having majored in theater, she joined the American National Theater and Academy.
Like most theater majors turned Hollywood star, Faye's career took a natural path through Broadway. She earned a big role in 1962's A Man for All Seasons, and she continued to act in on-state productions and in small screen roles over the next few years. Dunaway's big break came in 1967 in The Happening. This is also the year she starred in Bonnie and Clyde – her first Oscar-nominated role.
A Short Biography of Dudley Moore



26 April 2010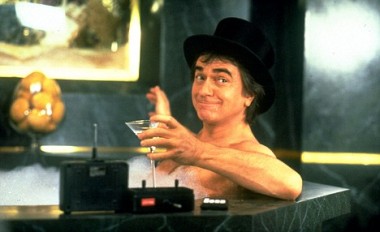 Talented actor and comedian Dudley Moore was born April 19, 1935 in Dagenham, London. Dudley was only 5 foot 2 inches tall, but his impressive swagger and comedic talents made him a hit with the ladies and earned him the nickname "The Sex Thimble." Moore was an active performer until his death in 2002 at the age of 66.
Dudley's story has become something of a legend where the actor is from. Being born to a lower working class family and raised in the notoriously meager East London, Moore always showed great determination in his life, overcoming his status, his height and a deformed left foot to lead an extremely successful life.
Although Moore had developed a joking personality at an early age, he didn't necessarily aspire to be a comedian. Instead, Dudley wanted to become a musician. He began at an early age as a chorister and organist at church before earning a degree in music composition from Oxford and becoming an accomplished pianist.
The History Of Times Square, New York



19 April 2010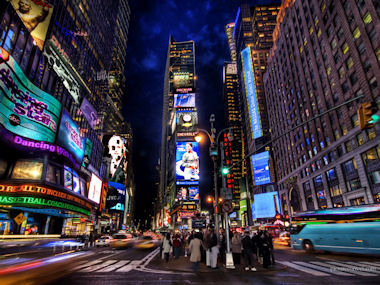 Times Square is one of the most popular attractions in New York City and has kept people flocking to the large area for many years. Instead of the usual New York monument, Times Square is actually comprised of city blocks – it's an intersection of the Manhattan borough, located at Broadway and Seventh and extended to Sixth and Eighth Avenue.
Although Times Square was always technically present in New York, it didn't get its name until the early 1900s. John Morin Scott owned the area around the time of the American Revolution, and John Jacob Astor owned the property later on.
In 1904, after the New York Times moved to a skyscraper on the property, the paper's publisher, Adolph S. Ochs, consulted the city's mayor about constructing a subway station near the headquarters. This gave rise to a building boom and the area was named Times Square and promptly began the now-traditional electric advertising.
Legends of Cinema - Christopher Reeve



24 March 2010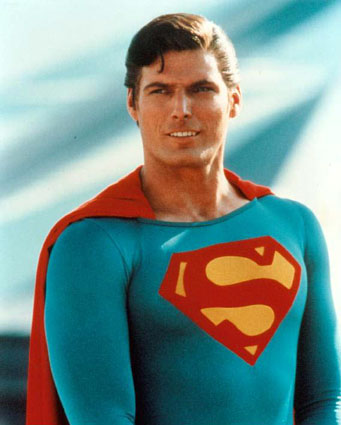 Emblematic actor and stark advocate for stem cell research Christopher Reeve was born September 25, 1952 in New York City, New York. Although he will always be remembered as Superman, Reeve actually had a very long movie career that saw him suit up for various roles.
At an evening horse riding competition in Culpeper, Virginia in 1995, Reeve fell from his horse and landed on his neck, suffering extreme spinal cord injuries. He became a quadriplegic and required both a wheelchair and breathing machine until his death in 2004.
After the accident, Reeve launched himself into the movement for furthering research into stem cell technology. He is known to have said that he has led a fuller life since thew accident and today, both his Reeve-Irvine Research Center and Christopher Reeve Foundation continue to do great work in the field of spinal injuries and stem cell research.
Biography of Al Pacino



17 February 2010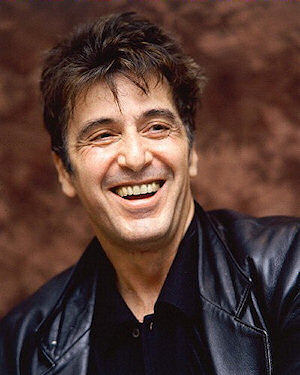 Alfredo James Pacino better known simply as Al Pacino was born on April 25th, 1940. He is best known for his film work in the Godfather Trilogy and Scarface.
Life was not always easy for Al Pacino, his parents divorced when he was only two years old. His early years were a time of great struggle. He didnt do well in school and in fact dropped out when he was 17 because he was failing almost everything except English. His mother was not impressed with his decision and as a result of this he moved out of her house.
Al Pacino knew from early on that he wanted to be an actor and the only way he was going to succeed at this was to take acting lessons. He worked at many low paying public service positions in order to finance his dream. At this stage in his life it was not uncommon for him to be completely unemployed and at some points even homeless.
Top 10 Things You Must Do In New York



15 January 2010
New York city, New York is the most famous city in America and among the most famous in the entire world. It pulls in millions of tourists every year and subsequently billions of dollars due to the plethora of shows, statues, buildings, museums and other historical landmarks and attractions. If you're visiting NYC anytime in the near future, there are certain things you have to do while there.
In no particular order, here are the top ten things you must do in New York.
One
See the Statue of Liberty. This pure copper statue, standing 305-feet tall (in total from ground to torch), was a gift from the French, commemorating America's freedom. Since arriving in New York in 1886 and being reconstructed, piece by piece, millions of visitors-around 3 million annually for the past few decades-have walked up the stairs inside the statue and peered out at the city from inside.

Casino of the Month
Each month we give special recognition to an online casino which has excelled. This month our online casino of choice is:
Vegas Casino Online
BONUS: 125% deposit bonus