Tag: alain prost
Following in the Footsteps, Damon Hill



29 June 2009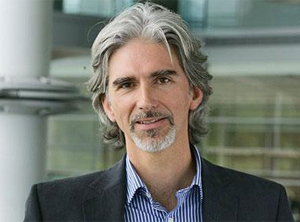 The son of Formula One racing's former legendary diver, Graham Hill, Damon Hill picked up where his father left off. Born in London, England on September 17, 1960, Damon's life - unlike his father's - seemed destined for the track. However, Damon wished to pursue a different type of racing, motorcycle racing.
He was a natural-born talent on the track, becoming a well respected motorcycle racer in his own right, but his true calling was with the single-seater Formula cars. Damon's career wasn't quite as successful as his father's, but most familiar with the sport speculate this is due to the very short career: 1992 to 1999. In this 7-season span, Damon participated in 122 races, wining 22, appearing on the podium for 42, earning 20 Pole Positions, earning 19 fastest laps, and winning a Championship.
Damon came over to the Formula side for good in 1984, where he slowly raced his way up the rankings in Formula Three and Formula 3000. Although he showed the occasional flashes of brilliance, he was widely considered an average driver until he broke into Grand Prix racing in 1992 with a Brabham team that had seen better days.
Tags:
alain prost
,
ayrton senna
,
graham hill
,
formula one
,
michael schumacher
,
formula 3000
,
damon hill
,
brabham team
,
Posted in:
Biographies
,
Formula One
, |
Comments (0)
Biography of Alain Prost, The Professor



30 September 2008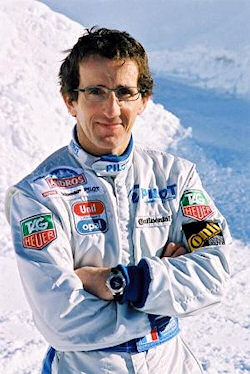 Born February 24, 1955 in Loire, France, Alain Prost is a former Formula One racecar driver. Prost is a four-time F1 Drivers' Champion, and held the record for most Grand Prix victories from 1987 until 2001 when Schumacher passed the total of 51 victories. In 1999, Prost received the World Sports Awards of the Century in the category of motor sports.
During his career, Prost competed in 202 Formula One races, starting 199. His four championships dominated the mid-80s and early 90s, winning in 85, 86, 89, and 93. Prost also held pole position 33 times, earned 106 podium finishes, and accomplished all of this in a 13-year career (1980-1993). Like the majority of successful F1 drivers, Prost honed his talent for driving at a very young age.
During a family holiday when Prost was 14-years-old, he discovered karting. Seeming to have a natural talent behind the wheel, Prost created a buzz among his age group, and proceed through the junior ranks of motor sports, winning the European and French Formula Three championships.
Tags:
alain prost
,
ayrton senna
,
formula one
,
nigel mansell
,
mclaren
,
nelson piquet
,
world sports awards
,
williams team
,
french ligier
,
andros trophy
,
Posted in:
Biographies
,
Formula One
, |
Comments (0)
The dream Grand Prix location of Monaco



23 June 2008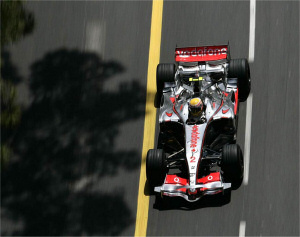 The Grand Prix of Monaco has been around in one form or another since 1929 when Prince Louis II sponsored the event through the Automobile Club of Monaco. The first event was organized by Anthony Noghes, son of the founder of the Club, Alexandre Noghes.
The original intent was for the local rally by the ACM to be granted national status. The application, submitted to the international governing body of motorsport was denied since there was no extant major national event held within the principality of Monaco.
In order to gain status as a national event, Noghes urged the creation of a Grand Prix event located completely within the streets of Monte Carlo. The support of Prince Louis II and the top level driver Louis Chiron, a native of Monaco and a well known driver in the European Grand Prix circuit.

Casino of the Month
Each month we give special recognition to an online casino which has excelled. This month our online casino of choice is:
Vegas Casino Online
BONUS: 125% deposit bonus