CasinoMan Blog - Archives August 2011
Single Zero Roulette Vs Double Zero Roulette



31 August 2011
Place your bets is the phrase you will hear in casinos all over the world, it is followed by a mad flurry of players trying to get their chips down on the table before the Croupier announces 'Rien ne va plus' a few seconds before the ball drops neatly into the winning number, well at least that is what they would say if you were playing French Roulette.
This is not the only difference that a player will find between a French Roulette table and an American Roulette table because the American game has a double zero on it whereas the French only has the one zero. Does this matter to the player?
It is all a question of percentages, and with American Roulette having the double zero it increases the house percentage by a fraction. Not a big fraction, but just enough to give the house that little extra advantage over the players. Does this really make a huge difference for the gambler?
18 Review of Vegas nightclub Tabu in the MGM Grand



28 August 2011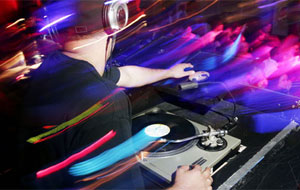 MGM Grand is well known for its night club scene and is always improving the way it presents customers with new ideas to make their nights in Vegas ones that they will never forget. With the opening of the Tabu night club back in 2003, MGM also came up with another way of describing just what it was that they were offering their customers. The word that was on everybody's lips was 'ultralounge'. Not to be found in any dictionaries the public were intrigued to find out what MGM meant by this new and intriguing terminology.
Over the years the meaning of the word has been more than understood, it has also been appreciated by all those people who have partied the night away in Tabu. This hotspot night club is very intimate, not at all like the massive clubs close by at all.
It just about takes 400 people to fill Tabu up without it feeling cramped and overcrowded. State of the art technology has been introduced into every aspect of the club, including inclined table tops (?) a mega sound system with interaction videos dotted here and there are the club strategically placed for subtle effects that can barely be noticed by the crowd which is a really nice subtle touch.
Review of Vegas nightclub Studio 54 in the MGM Grand



27 August 2011
The MGM Grand hotel is a smart hotel and it boasts one of the best nightclubs in Las Vegas. Studio 54 has left the sound of the 70's way behind with an upbeat ultra modern club that features state of the art sound that blasts out high energy music with a lighting and video system to match.
It is now one of the hottest night clubs in Vegas with an amazing 22,000 square foot of floor space and with four dance floors, bars and exclusive areas on the upper floor for invited guests only this club really is impressive. There are a few other semi-private lounges to boot that can cater for up to 400 people.
With a dress code that only lets people who are 'dressed nicely' into the joint, the club really starts to heat up as the night gets going with infamous parties that will never be forgotten by anyone who is lucky enough to be involved in them.
Review of Boogie Nights hotspot in Atlantic City



26 August 2011
Boogie Nights is Atlantic City's hotspot that everyone loves to go to especially when it comes to getting them back 'into the groove' of 70's and 80's dance music. The club has everyone boogying and getting down to serious dancing the moment they step through the door. The whole atmosphere of the club is to keep everyone on their toes.
Not knowing what to expect next is part of the thrill of Boogie Nights and they have some very entertaining ideas, including streakers who dart across the dance floor unexpectedly, just to keep their customers laughing and surprised at the antics that go on during the music filled nights. Expect to see big 'afros' and bell bottom trousers with platform shoes an absolute must have on your feet accessory.
This vibrant night club won the 2009 Atlantic City Nightlife Award for the 'Best Retro Club' and 'Best Place to Bring a Date' and it has not looked back since. Located at Resorts, the club offers one of the most entertaining nights out in Atlantic City that anyone would ever want to have during their trip to this amazing fun filled nightlife oriented city.
Researchers are not happy that Nevadans are top Twitter users



21 August 2011
Is it the researchers or the Nevadans who are 'not happy' when it comes to the subject of not only being ranked as the top of Twitter users, but also now being ranked as the most miserable state in America?
You can read a lot on the Internet about the State of Nevada being the top ranking Twitter user then you find out how a Cambridge University doctorate student did an in depth study into the fact that they are indeed the highest ranking Twitter users. His results show that although Nevadans are the tops when it comes to using Twitter, what they actually write about definitely does not rate as 'happy thoughts' – but is this all actually true?
Along with the university student there has been another research carried out by an Aussie engineering student. His research was based entirely on information he gathered from Twitter itself. His conclusion was that Nevadans were the top Twitter users but not only was this fact now confirmed (again) he then also stated that they were the unhappiest state in America. As an aside the happiest state was Tennessee.
New art district plans to revitalize Atlantic City



20 August 2011
Well known for its casinos, hotel, bars and restaurants Atlantic City has plans to upgrade other aspects of the town which includes new residential and commercial developments but more importantly for some people, the plan means that the arts district and educational and medical facilities are going to get a make-over as well.
It goes without saying that the gambling and tourist areas will get a revamp and the project manager of The Casino Reinvestment Development Authority, Jeremy Sunkett, announced that the whole concept of this revitalization program is to bring greater numbers of the public to smaller areas with a view to generating a greater demand for services such as restaurants, shops, businesses in general and much more.
The idea is to create districts where the public will be able to walk, instead of driving, to the places that they want or need to get to, thus opening up business opportunities for retailers as well as serving the people who come to Atlantic City more efficiently.
Las Vegas Earth Hour



19 August 2011
For a second time since Earth Hour first started, Las Vegas told the world that it cared about climate change. In startling darkness the normally super-lit city plunged into darkness at 8.30 pm to join forces with other cities all over the globe and on seven continents and be seen (or not) as caring about energy conservation in Nevada.
For many who were just arriving the normally glitzy, illuminated 'Welcome to Fabulous Las Vegas ' wasn't turned on to bid them welcome and this was met with surprise and disappointment, especially because many first time visitors could not take any of the photos they had planned to get of the city.
Many residents knew something was different about Vegas but even though there were many lights turned off at the well known venues and casinos in the city it wasn't until it was explained to them what was happening that they agreed that it was a good thing for the city to do. Many residents thought Earth Hour in Las Vegas was 'really cool' and a few thought the organizers should do it every evening which is if you think about it is a better than good idea.
How to play craps for the first time in Las Vegas



18 August 2011
The whole concept of crap is that it is a fast moving game that gets punters on their toes and for those who know and play the game routinely, shouting out their bets and throwing chips on the table for dealers to maneuver to where they need to be placed, it is a really great casino game to play.
Watching dealers seemingly and smoothly whipping the chips away and then stacking a load and pushing them over to a player who has presumably just won, you realize that no - he hasn't won - he has just bought into the game. In short to a new comer it looks like organized mayhem that is really hard to understand.
Playing craps for the first time can be a nerve racking experience but there are certain tips and pointers that may help calm those shaking hands and get the dice rolling. The best time to go and chance your luck on the dice table is when it is quiet in the casino, mid-week is usually a good time with hotel rooms costing that much less and with less people around you will not have to wait in line to get anything.
Famous celebrities who have tied the knot in Vegas



17 August 2011
Getting married in Vegas is popular, so popular that 120,000 couples do it every year. From the very early days marrying in this glitzy town was favored by the rich and famous and they gloried in the press they received when they left the churches or chapels and hotels that hold the ceremonies.
The press loved it too, and paparazzi from all over the globe waited and will wait forever in anticipation of getting that perfect picture of the rich and famous as they wave and smile for their adoring fans and of course the cameras.
Over the years there have been some strange matches that have taken place in Las Vegas, Dennis Rodman and Carmen Electra being a great example of this. But there have been some true love stories for some of the stars who got hitched in Vegas, these are couples like the heart throb Paul Newman and the lovely actress Joanne Woodward.
A taste of Ireland at McFaddens restaurant



14 August 2011
When it comes to bringing a taste of Ireland to the States McFadden's have done so with style and panache. With restaurants in New York City and Chicago, they have fast gained a reputation of being one of the best places to go for a great meal, cheap alcohol and a fantastic night out on the town.
McFadden's boasts a friendly bar staff and one of the best DJ's to be found in Las Vegas, to make sure that everyone who arrives at the restaurant and night spot whether they go to grab a bite to eat or enjoy the 'shots' that are always on offer at prices you can't refuse.
Lots of people who visit and eat at McFadden's rave about the service and love the food that is served in the place which is why it has earned its reputation over recent years so with the Irish element added to the menu it is bound to get even better.
A full review of the Resorts Casino Hotel in Atlantic City



13 August 2011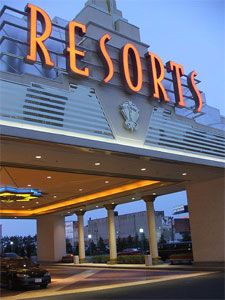 The Resorts Casino Hotel in Atlantic City has done its best to make sure that anyone who stays here is impressed with just about everything there is to offer them. The Rendezvous Tower offers guests massive rooms furnished with luxurious comfortable furniture and decorated to a standard never before seen in this cosmopolitan city.
Every room has an over sized bathroom with walk in showers, double vanity mirrors, make up tables and all made out of the best imported marble that money can buy. Guests can choose between either a Premium King Room or a Premium Double Room, and can expect to enjoy the airy spaciousness of a palace in both.
The Rendezvous boast a further 58 luxurious suites offering panoramic vistas over the Atlantic Ocean. The suites are very large indeed with a lovely airy and spacious feel, furnished with the most elegant and stylish furniture to ensure that guests can relax and enjoy every moment of their stay at the hotel. Each suite has a well appointed and extremely comfortable dining area.
6 Pool Party season the most profitable time for nightclub operators who dabble in the daylife trend



09 August 2011
The new trend for day clubs means with the onset of summer nightclub owners and operators who have seen the fashion for young party goers to want to have a good time drinking and dancing in the midday sun are going to be cashing in on a very profitable business.
Las Vegas has got two new pool parties which opened in the spring and with most of the other hotels jumping on the day club band wagon by hosting adult only parties at the weekends which just confirms that everyone in the know feels that this is more than just a passing trend and people coming to the strip want to be able to party just like they did on yachts in St. Tropez.
The trend is more one common in Miami where it has been long accepted that parties start early and finish late morning too, with lots of drinking throughout the whole day and night but since 2004 and the Rehab pool party at the Hard Rock, the trend has taken grip in Vegas too.