CasinoMan Blog - Archives January 2012
Profiting from the profiteers - How the US Government are planning to tax online gambling when it regulates



30 January 2012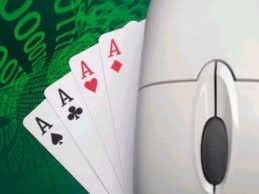 Back in the summer of 2011, the Internet Gambling Regulation and Tax Enforcement Act (H.R.2230), which is a federal bill, was introduced and referred to the Committee by Rep. Jim McDermott.
If it the bill gets passed (which is currently still in the early stages of the legislative process), it will not receive a warm welcome because of the steep taxation that will affect both the operator and the player. Most bills do not make it past the committee stage but if it does, it appears as though players will certainly not be able to gain from it. In fact, quite the opposite will happen.
This bill will modify the 1986 Internal Revenue Code and is solely aimed at taxing and regulating Internet Gambling.
Operators of online gambling portals will still have to apply for a separate gaming license for the particular US state that they seek to operate their business from. The legislation will mean that operators are obliged to collect tax details and data from their registered users and details of all of their cash wagers. This information that they collect will then have to be relayed to auditors.
The real reason why online gambling was banned



28 January 2012
Gambling online is the same as gambling in real life, but for many organisations the worrying thing is that the internet now meant that anyone could have a flutter at any time of the day. This could breed a new generation of addicts and possibly lead people towards the dark side of gambling, which can result in the destruction of families. But don't be mistaken, this is not why gambling was banned.
People can argue their case why online gambling was banned in the first place and most of these reasons (whether social or political) will hold a valid point. The bottom line is that the reason gambling was banned in the first place was NOT due to social or ethical reasons as much as we would like to believe.
We mustn't forget that this is a multi-billion dollar industry and whatever laws the governments may put into place to try and halt gambling activity, operators and individuals will always find a way around them. The bottom line is that there is no stopping gambling in any way shape or form, but it can be regulated.
What are the biggest attractions at this Year's ICE show in London



27 January 2012
This year's ICE Totally Gaming show will be taking place in Earl's Court, London from January 23-26 and as usual will attract some of the biggest names in the industry. The event will be split into three different shows; The Betting Show, ATEI and the IGE. The ICE Show is likely to attract up to 20,000 people.
This four day event is designed to bring together the leading innovators from almost every corner of the gaming industry, including the buyers and the sellers. Business operators and individuals can learn about various aspects of the industry and try to implement these ideas into their own business strategies for the coming years.
This year, people will be able to catch up on the latest technology new and various other aspects of the industry. The main attractions will be the latest advances in e-gaming technology and also the major discussions relating to key areas of the industry.
Which US States will move first to allow online gambling in 2012



25 January 2012
There have been many states that have been pushing and lobbying for legal online gambling for years now. It's not a case of just one or two states that are keen to legalise the industry and assist in making the industry fully regulated. There are numerous states that are showing an active interest and are now pushing for change.
It is common knowledge that the US state which is furthest ahead in approving and permitting requested applications for online poker licenses is Nevada, and the institution to approve such gambling portals and hand out licenses to these websites is the Nevada Gaming Commission.
The District of Columbia will also be one of the first most likely to allow online gambling in 2012. There are already predictions from certain expert analysts that US players will soon be able to legally log in to their favourite online casino and start wagering with real money, as early as this year.
A laymans explanation of the Wire Act of 1961 and how it is affecting online gambling today



23 January 2012
The Wire Act of 1961 is basically a Federal Law that was implemented to prevent organisations and persons in the United States from taking part in any form of gambling which involves wire communications.
This meant that people couldn't accept or place real money bets or wagers for any sporting events or other similar betting contests through transmissions by wire communications and if people were caught doing this, they could be prosecuted and could face a fine with a maximum of two years behind bars.
Fast forward almost 40 years to the mid/late 90's, to the age of the internet and all of a sudden there was a boom in websites which started taking online wagers at venues such as online casinos, sports betting sites, bingo sites and poker sites.
How to deal with non-paying online casinos



21 January 2012
The fortunate thing for players is that most online casinos will payout without fail and usually within a maximum of 48hrs. The time taken to withdraw funds may vary from one online casino to the next and this could also depend on how much you are trying to withdraw.
If you are just trying to withdraw £20, in many cases this can be instant, or within a couple of hours. If you have a substantial jackpot win of £5,000 or more, this could take longer to withdraw. Most large wins will need to be verified by the casino before they are paid out, so you may experience a slight delay on larger wins. Don't panic because the funds are taking longer to arrive.
The unfortunate thing for players is that there are a growing number of rogue casinos out there who have not been paying out winnings to their players. You may have already spent hundreds in the casino and finally hit a big win only to realise that they are not paying you when you proceed to withdraw.
Will online gambling take off on the ipad?



20 January 2012
If we look at how popular online gambling is from a mobile device, we can safely assume that gambling on an iPad is really going to take off, in a big way. The UK currently has the largest number of online gamblers who access their accounts from a smartphone or similar device and we know that there are a great deal of iPad users out there so we can safely say that putting these two together, the iPad gambling phenomenon will soon take off.
There are now various apps available that allow players to place a bet with their favourite sports betting site or online casino and players are literally lapping these apps up. The iPad is certainly taking online gambling to the next level, giving players more chance than ever to experience an online gambling experience on the move without ever having to turn the computer or laptop on and at the same time these players are privileged with outstanding, innovative technology.
The visually stunning graphics and pristine clarity, together with the fact the games can be played in the landscape mode or they can flip the device around and view the screen in portrait mode offers players a unique e-gaming experience. There are numerous sports betting sites that have developed some wonderful apps making it easier than ever for players to place a wager.
How to handle bonus disputes at online casinos



18 January 2012
Players must always ensure that they have read and fully understood the terms and conditions of an online casino bonus. Failure to familiarise yourself with the requirements in order to fully benefit from a promotional offers often results in players not achieving their full bonus, and this is through no fault of the casino.
Registered members are generally not aware of the wagering (playthrough) requirements needed to complete a bonus. The limits set by most online casinos are also generally not within reach of most player's realistic capabilities. The bonus will require the player to wager a large amount of cash and within a certain period of time.
Many players simply do not have enough hours in the day to complete the wagering requirements and therefore will not receive the full bonus. This is the players fault for not realising the commitment needed in the first place, prior to signing up. To receive a sign up bonus (for example a matching deposit bonus), simply depositing the minimum amount is also not always enough, which players also tend to overlook.
What does 2012 have in store for online gambling in the USA?



15 January 2012
To say that online gambling in the US will be totally legal in 2012 would be a very optimistic statement. However, progress is being made, albeit slow progress and until the Unlawful Internet Gambling Enforcement Act (UIEGA) is abolished, the wider community of online gamblers in the US will have to continue looking to find other ways of legally being able to place a wager at an online casino.
There have been a lot of stories circulating that American players are closer to being able to play online but the truth of the matter is that there is still a great deal that needs to go through the courts and there are still many more decisions that need to be made by Congress.
Before there is a possibility of widespread legal online gambling in the US, individual state laws will need to be modified and updated. Nevada will more than likely be the first state to allow all forms of online gambling, but again, this isn't going to happen overnight.
How exactly do you redeem online casino bonuses?



14 January 2012
There are in fact several different answers to this question and this will depend on which type of online casino bonus you are trying to redeem. The starting point to redeeming any online casino bonus is to actually sign up to the casino and become a registered member. Casinos do not just hand out bonuses to any old internet surfer.
Registration is usually free and simple and there is also usually a rule with most online casinos that states that only one member per household may register an account. You cannot open multiple accounts with an online casino and use the same house address. Once you have become a member of the casino, you can now start to redeem your bonus. The registration is the easy part.
There are numerous 'No Deposit Casinos' out there today, which offer new players a small amount of bonus funds to get you started, for free! This could be anywhere in the region of £2 up to a maximum of usually no more than £25. Players do not normally have to make a deposit into their account to receive these funds and this bonus cash will appear as either 'Free Cash', or 'Bonus Funds'. Whatever the casino calls this cash, it is free and can be used to play on selected games in the casino in the Real Cash Mode.
How to play with online casino bonuses, so that you get the most out of them!



13 January 2012
Online casinos have recently started offering players up to three different welcome bonuses to choose from. This means that a player can select a welcome bonus to better suit their budget. Choosing the right bonus to correspond with the amount of hours that you can play at a casino or how much cash you are likely to spend throughout the month will help you maximise what you can take from the bonus.
Half of the casino bonuses are aimed at enticing new players and getting them to sign up, whereas the other half of the available casino bonuses are for loyal registered members.
For those players who are looking to squeeze as much as they can out of a special offer, probably the most profitable deal to go for (if you have the choice) is the matching deposit bonus. Providing the player has enough funds to deposit large, they should deposit as much as they can (up to the maximum deposit limit) because this is just usually a one-off special offer and there is no point in wasting the free cash that is available.

Casino of the Month
Each month we give special recognition to an online casino which has excelled. This month our online casino of choice is:
Vegas Casino Online
BONUS: 125% deposit bonus