A Short Biography of Charles Saatchi


05 June 2010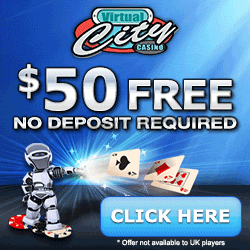 Along with his brother Maurice, Charles Saatchi was part of the world's largest advertising agency for much of the late 1980s and early 90s. After the brothers were forced out of their business - Saatchi & Saatchi - in 1995, the duo formed a new agency called M&C Saatchi. To date, M&C is one of the top advertising agencies in Europe.
Maurice Saatchi is famous in his own right, but his brother Charles is a world recognized celebrity figure. Charles was born in Baghdad, Iraq in 1947. Like many Iraqi families of the era, the Saatchi's were wealthy and thus ripe for persecution. They fled to London to avoid maltreatment, and Charles received a good education from Christ's College.
Charles' tastes were quite varied as a young man, taking a liking to U.S. pop culture, cards and comic collecting, and even art after seeing a painting by Jackson Pollock. With these interests in mind, Saatchi wanted a career that would make him rich and famous. He attended the London College of Communication and set out to form his own advertising agency after graduating.
After partnering up with his brother, Charles Saatchi formed the Saatchi & Saatchi advertising agency in 1970. It was rough going at first, like with any startup company. However, Saatchi used his money to create influence, and small clients turned into international clients. By 1986, Saatchi & Saatchi was the largest agency in the world, boasting 600-plus offices and thousands of employees.
Among the agency's many notable clients were members of the Conservative Party and British Airways. After a mysterious coup-like uprising forced the brothers to leave their original agency, they didn't miss a beat in forming M&C, and they took their biggest clients with them and hit the ground in full stride.
Charles' initial dream of becoming one of the famous socialites of the era never came to fruition. Instead, Saatchi became more of a recluse in his life. Since working in the advertising industry, Charles has pretty much shied away from any public contact. He rarely grants newspapers the right to interview him, and he's even been known to hide from clients.
Saatchi even has a lavish art gallery in London, the Saatchi Gallery, which he rarely attends. The gallery opened in 1985, and in 25 years, only a few people have ever seen him there.
Charles Saatchi certainly isn't reclusive in his personal life, however. He has been married three times. In 1973, he married Doris Lockhart. They divorced in 1990 and Charles quickly married Kay Hartenstein.
The couple also divorced in 2001, and Saatchi married Nigella Lawson in 2003. Nigella is a world famous chef, cookbook author and television personality. She has had a few hit television shows on the Food Network and is one of the UK's best loved food personalities.
Tags:
saatchi and saatchi
,
advertising agency
,
maurice saatchi
,
jackson pollock
,
doris lockhart
,
kay hartenstein
,
nigella lawson
,
Posted In:
Biographies
,
Get More With Our Newsletter
Fill out the form on the right to join our CasinoMan newsletter and we'll drop you an email every 2 weeks with the latest blog posts.

We'll also periodically send you other useful gambling articles we publish which will keep you completely informed of the latest offers. This newsletter goes out 1 time per month.

Naturally, we respect your privacy.